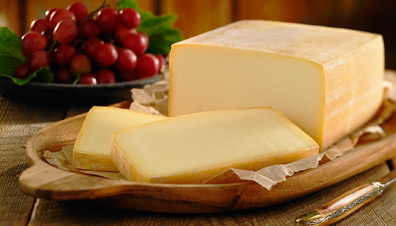 See more recipes with the Meule des Champs
LA MEULE DES CHAMPS ALIGOT
February 23, 2015 by Fromagerie Rang 9
---
Ingredients
9 Yukon Gold potatoes, peeled and chopped
45 ml (3 tbsp.) butter
125 ml (½ cup) 35% cream
450 g of La Meule des Champs cheese, grated, without the crust
Salt and pepper to taste
Step 1
Boil potatoes in salted water until they are easy to pierce with a knife. Drain well (removing as much water as possible is key) and then mash.
Step 2
Transfer the potato purée into a pot on low heat, then stir in the butter and cream. Mix until sufficiently creamy, removing all lumps.
Step 3
Gradually add the grated cheese as you mix thoroughly with a wooden spoon. If the result is too thick, add a dash of cream. The purée should be smooth and soft. Add salt and pepper to taste.
Serve with grilled rib steak or roast beef.