The Plessisville pavés
The Plessisville pavés are so named because their shape is reminiscent of the cobblestones which made up the pathways of our ancestors. The pavés laid in those early roads were carefully crafted and became part of everyone's daily lives. That same care, hard work and attention to detail has been put into all of our cheeses.
The shape of these pavés was the inspiration for the way we present most of our cheeses, reminding us of the first pioneers to have followed the road to Rang 9.
At the heart of the Appalachian Mountains, an important rustic and reputable region, Plessisville became the homeland of the fromagerie Rang 9.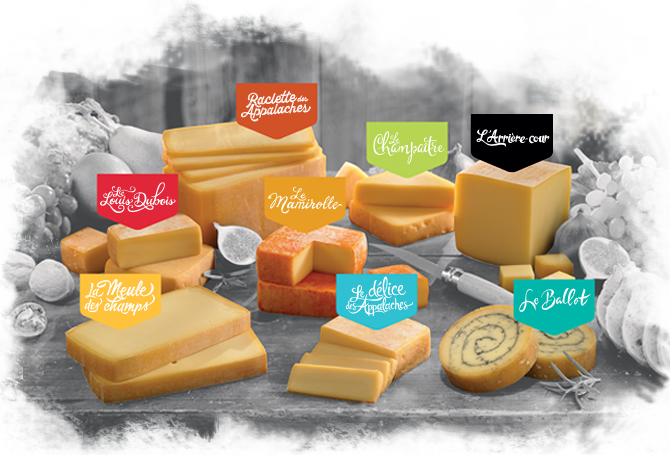 Show links
Discover each of our cheeses by clicking on them